W HAPPENINGS PRESENTS
W SUITE TALKS
W SUITE TALKS are a series of events hosted in W Barcelona's suites, with an exclusive audience of maximum 30 people, in an effort to activate our passion for design, fashion & music, and create a platform for emerging talents that are setting the trends in these areas in Barcelona to showcase their work to minds alike, guests & local trendseekers.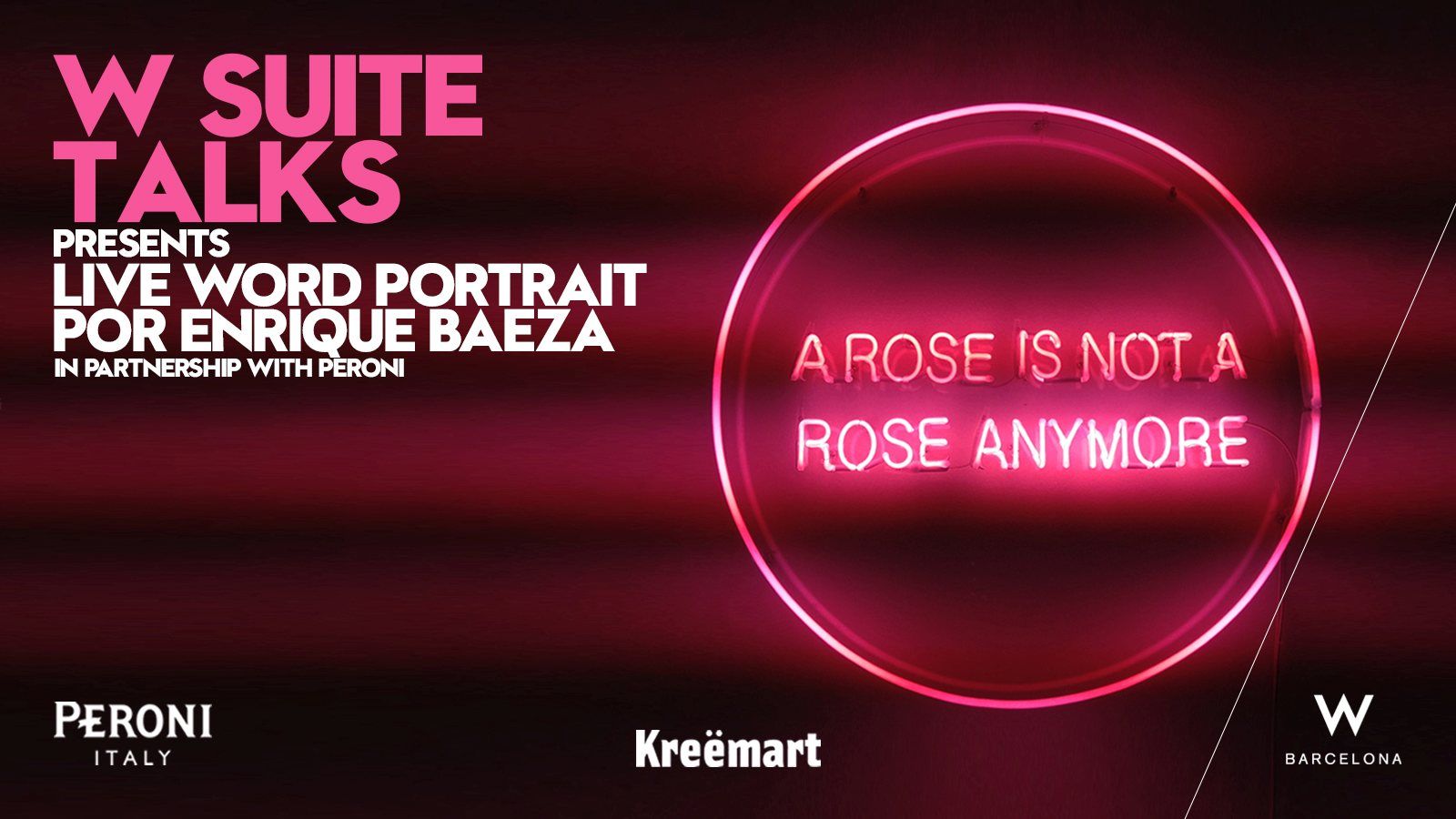 LIVE WORD PORTRAIT
8th NOV / 7:00PM
Enrique Baeza believes that every situation, every place and every person has a message of itself. You only have to listen to discover it. This is how Enrique Baeza generates his Word Portraits. Approaching a person through conversations where the most genuine expression is revealed. Word Portrait is an innovative project that questions the predominant language. Enrique Baeza creates short messages, direct and abstract to challenge this.

Meet the artist in person during this special event. Discover how he for the first time creates a Live Word Portrait of Chidy Wayne, illustrator and residential DJ of W Barcelona.